Today, February the 14th, is an international celebration of our love… for Free Software! People love it for all sorts of reasons, but for me, it's about the creative freedom that Free Software brings, with new software and new skills just a sudo yum install away. I feel especially blessed when Free Software meets Open Culture; then the party really gets started! As part of the #ilovefs day celebrations, why not tell the world why YOU love free software…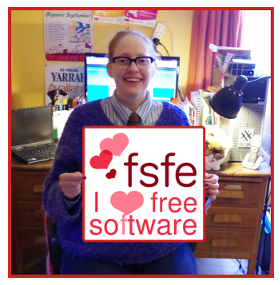 So, with all the love, you would think we would all use as much Free Software as much as possible right? Sadly this is not the case. Lots of Free Software and Open Culture projects still choose proprietary hosted solutions for their mail-outs. The same is true for activist communities; many of those who insist upon Free CMS software like Drupal and WordPress, are simultaneously choosing proprietary mass-mailers. This year, we are making a concerted effort to help change this pattern.
We are giving free and unlimited phpList hosted access to Free/Open source software projects. The first project to take us up on this offer was GnuPG: you can read all about it here. Email us if you would like to use this service.
We are also planning an overhaul of our documentation. With a new community website under development, new tools on their way and some exiting announcements and partnerships in the pipeline… phpList is becoming more accessible than ever.
So, as a Valentines gift to Free Software (and to yourself of course) why not switch to phpList and come and join the party!
Lots of Love!
Anna
phpList Community Manager