It is already October and Halloween is around the corner! But other than Halloween, Hacktoberfest is here as well! Hacktoberfest is a one-month celebration of open source where everyone is invited to join by submitting at least 4 valid Pull Requests (PRs) to any public GitHub repository from October 1st to October 31st.
Hacktoberfest: a little history
Hacktoberfest 2020 is organized by DigitalOcean, Intel and ThePracticalDev and this year's edition will be the 7th edition in a row. As clearly stated on the official Hacktoberfest website: Hacktoberfest® is open to everyone in our global community. Whether you're a developer, student learning to code, event host, or company of any size, you can help drive growth of open source and make positive contributions to an ever-growing community.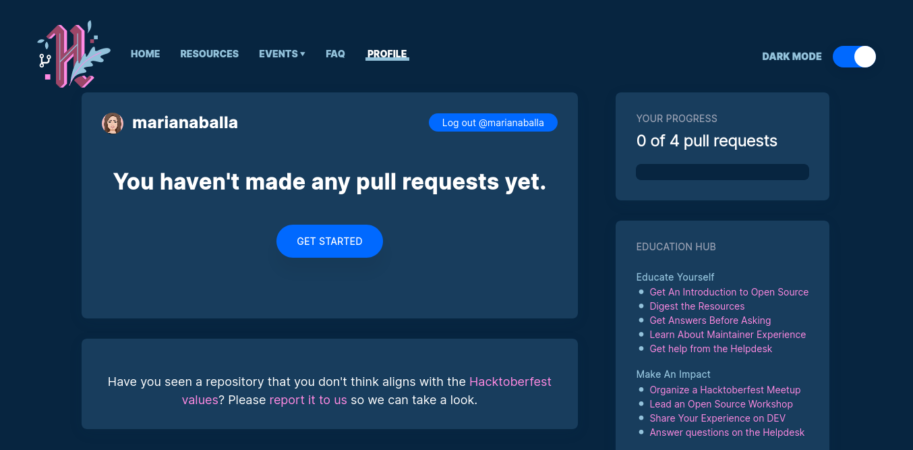 Why & how to join?
If you are a student this is a great opportunity to sharpen your skills further in coding but also participate in broader discussions with developers and repo maintainers. You can share your own experience and learn from others' experiences, you can learn new tips & tricks and you can share your own ones. You can help improve open source software one PR at a time!
You can be a Hacktoberfest hero by having 4 valid PRs merged in any public repo. But, in order to have your PRS counting you need to register beforehand at the official Hacktoberfest website. If you are not yet sure where to start, there is a series of events held in different timezones providing valuable info.
Submit a PR to the phpList repos
If you would like to contribute to participate to Hacktoberfest by submitting PR to phpList you can have a look at the phpList repos on GitHub. You can check the phpList 3 repo and the core module for phpList 4.