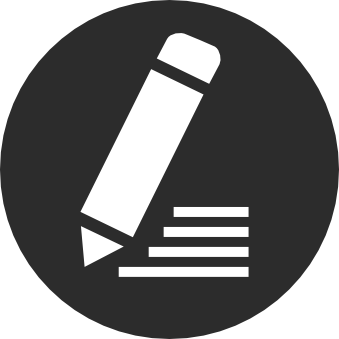 On Friday afternoon we had our first meeting about the proposed new phpList manual. It was a little chaotic, but pretty much awesome! People mostly got to know the new tools and made sure they had accounts on the various websites that are needed for participation. Additionally, we hammed out our first thoughts as to who the manual is for and what info it should contain.
People in attendance
Anna, David, Elisa, Dan,  lwc, Nikita
Resources and tools that we need
Everyone should all be on Documentation Team mailing list
Everyone needs a Community Exchange account (this site) which will give them access to the project management tool.

Instructions on how to use the Project Management tool are here.

Everyone will need a FlossManuals account on flossmanuals.net, which is where we will do our writing.

There is a test manual here http://booki.flossmanuals.net/phplist-test/_edit/ to play with
The actual manual is here: http://booki.flossmanuals.net/phplist/_edit/
Also take a look at the current documentation listed here to get an idea of what we have right now.
We will have a fresh installation of phpList to share during writing (courtesy of Dragonrider)
General idea
Who are we writing for?
"So, if we talk about end-user documentation, we should write about users needs (usage). At this moment documenation's structure built around phpList functionality. So we need to wrote initial steps of working with program (beginners guide). And the first chapter will be overview of interface, then what users need to send a campaign (template, import users and so on), then overview of settings and configuration" – Nikita
"Who are we writing for? : newbie ? techie ? for grandma etc… I vote for newbies, up to 'users'… leave the super high tech stuff alone for now."  – Elisa
There was broad agreement with these statements and the idea of creating a beginners guide, aimed at users rather than system administrators or developers. However, install was also noted as a necessary chapter.
Suggested Work-flow
Write the chapter list
Each chapter should be written by one or two people
Then tested by two people
Then proofread after that
Then publication
And finally Translation
Chapter ideas
In no particular order.
System Overview
Initial Installation
Configuration
Creating your first List – intresting topic
Adding your first Subscribers
Creating a Subscribe Page
Creating a Template
Setting up E-mail Bounce Handling
Sending your first campaign
Send settings
Processing the Queue
Processing Bounces
Campaign Statistics?
Basic Troubleshooting
Plugins
About the authors
Templating : how creat a template, how use one and customize
How use phpList in coordination with Piwik, Prestashop, any other big CMS ? (I can help out with Joomla!)
Troubleshooting
Installation
List Management
email 101 (basics)?
Additional content ideas:
If we make a list of common problems we can make sure to include something about them in the correct chapter (eg, Anna suggested problem of "not having correct start date in config.php when list is older than current install" has come up a lot).
Past Experiences of Documentation
Anna: has written a few manuals before, for example this. Also has attended face-to-face manual writing sprints.
Dan: none… actually I've put together slides for software training (CAD for EEs), and have provided training classes for the last 20 years.
David: No manuals written as far as I can remember, but I used to be a columnist for two UK based international Monthly Magazines for several years.
Elisa: Manage Floss manuals Foundation and the french platform of Floss manuals. Facilitate documentation (booksprint). I suggest workflow for work collaboratively and for coordinate some translation into french.
Individual areas of interest and expertise
Anna: mostly done html newsletters, not very technical, but good at very basic explanations.
David: I've several installations of phpList which I run, along with using some to test out plugins and to help solve forum posted problems. Being helping out on the forums for years, even doing remote assistance for installs all over the world. So you do a lot of the technical side? Like installing and maintaining? Yes, I know my limits, eg Cron and php coding are my weak areas, but given sufficient info by the poster (on forums) can 95% of the time solve or at least suggest solution to problems.
Nikita: I manage some installations both by server-side and client-side. Used Hosted version in past. Big thing that I did was full translation of phpList to Russian. At that moment I'm stuck with translation of documentation because of lack of time. I do not write anything in English and more interesting in translation.
Elisa:  I try to send a campain last week with 0 success. That was my first experience of PhpList. I'm webdesigner (html + css + customisation cms) and teacher in webdesign (usability + design) and webmarketing (optimization, ranking, statistiques etc)
Dan: I know a lot about servers and email, databases and phplist… run a couple of phpList systems, for customers. created a couple virtual machines on my portable to try things out. Installed systems for other users, using cpanel, plesk, and command line. setup cron jobs. help users with troubleshooting, and some bug reports. a 'hacker' when it comes to php programming, i can read it, and edit, copy and paste…. I help out with answers on the forums as time allows…