Last Saturday 15 hackers, translators, testers and documenters brought the phpList "Bug Squashing Party" to life at Open Labs Hackerspace in Tirana. The event aimed to get first-time contributors to improve phpList, sharing their skills and putting them into practice; getting their hands dirty with a widely-used Open Source application. To keep the event buzzing phpList Ltd. donated a new espresso machine to Open Labs (after all, curious coders are known to covet caffeine).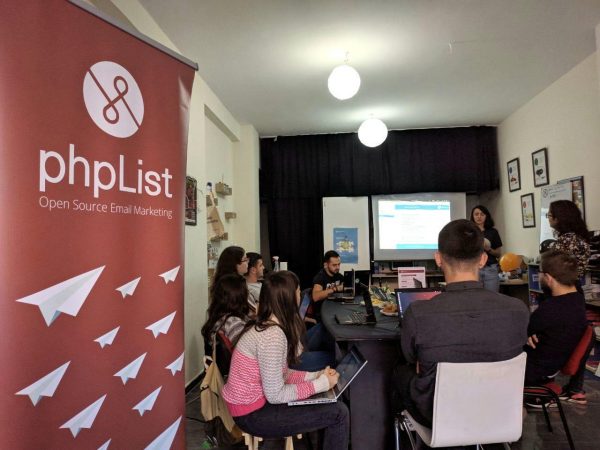 The event was split into three parts:
Introduction
Installation and development environment workshop, and
Hackathon
All the participants were already familiar with phpList and its basic uses, so the introduction flew-by. The Installfest saw most people successfully install phpList on their laptops for testing and development, and as after-party homework some promised to follow the manual and set it up on their personal servers as well.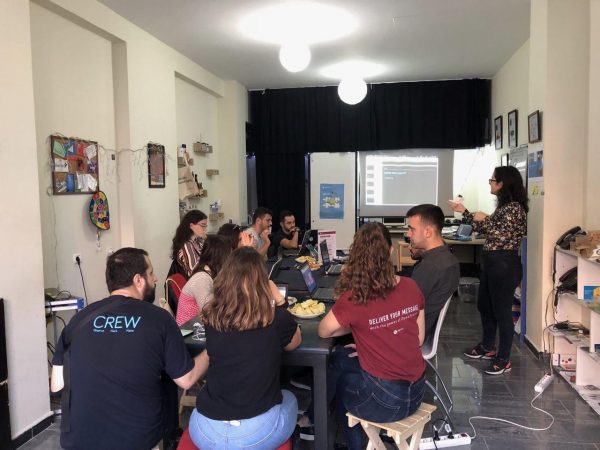 After the warm up, a break for pizza, music and some dancing galvanised the party for the ensuing hackfest.
Sleeves were rolled up, and they got stuck into bug-hunting, bug-squashing, pull requests, Greek and Albanian translations, and documentation improvements. Collaboration and 'co-learning' followed, aided by a 'Skill exchange' board where experts listed talents that could be easily found (thanks to WikiMedia Hackathons for the inspiration).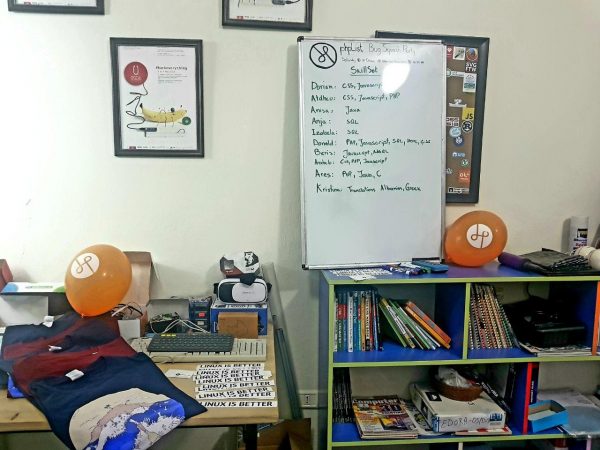 By the end of the day, these were the scores:
| | |
| --- | --- |
| Issues Fixed | 3 |
| phpList Installations | 7 |
| Strings Translated | 300+ |
| Issues Reported | 1 |
| Documentation Improvements | 16 |
T-shirts were awarded and stickers distributed, well earned by the tremendous team.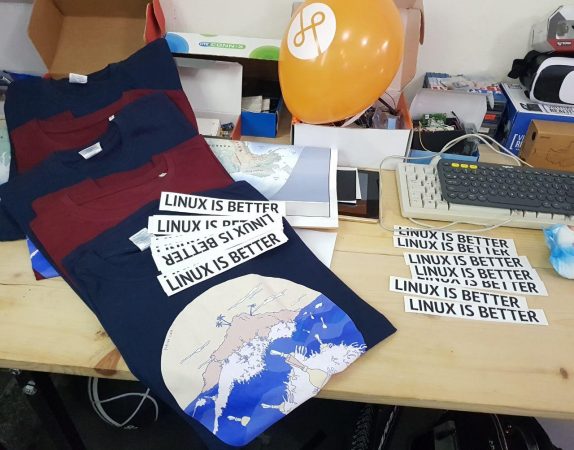 A big thank you goes out to everyone who participated in this event: Dorian, Atdhe, Anisa, Anja, Izabela, Donald, Beris, Anxhelo, Ares, Kristina, Elio, Redon, Nafie, Silva, and Jana. You made it a success and you made phpList better for everyone!