phpList is 100% open source software and its source code lives on GitHub. phpList as a software is a combination of several repositories which together make up the email sending service thousands of users out there use.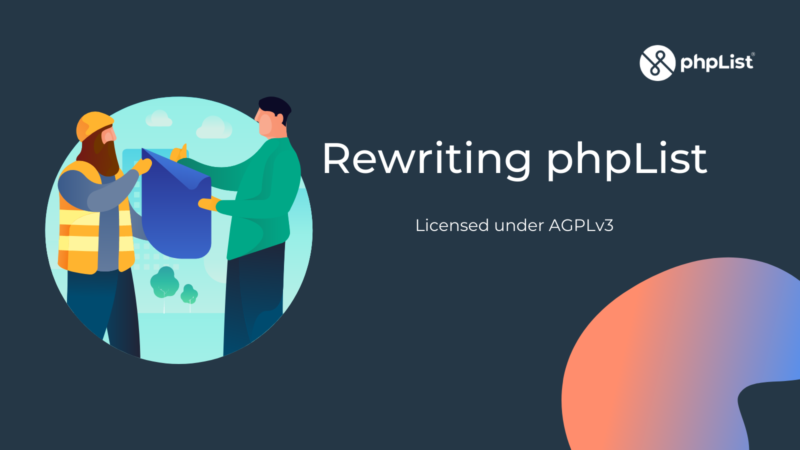 A few years ago the rewrite of 'phpList 4' started with the purpose of creating a software that will be more dynamic, scalable and secure. The download rates of phpList over the years indicate that it is quite popular and this makes the community move the project forward! As new technologies emerge, it is wise to start using more advanced and scalable development techniques. The core module for 'phpList 4' lives on GitHub and same as 'phpList 3', it is licensed under AGPL v3.
Did you have the chance to have a look at the repository yet? The entire phpList open source community is invited to have a look at the repo and hopefully submit a Pull Request or mage a suggestion by creating a new Issue.
You can connect with the rest of the phpList community over the community forum and discuss matters related to 'phpList 4' at the dedicated 'phpList 4' category.