It's been just over a month since Document Freedom Day (DFD), the global celebration of Open Standards run by the Free Software Foundation Europe (FSFE).  You may have been to a DFD event yourself, or perhaps you saw our blog and infographic.
This month, DFD has been given yet more much needed publicity by Linux Voice, the UK's newest Free Software magazine which "gives back to the Free Software community." This months edition of the mag has has given readers four full colour pages of campaigny-goodness to motivate and inspire them…. plus a tiny picture of yours truly!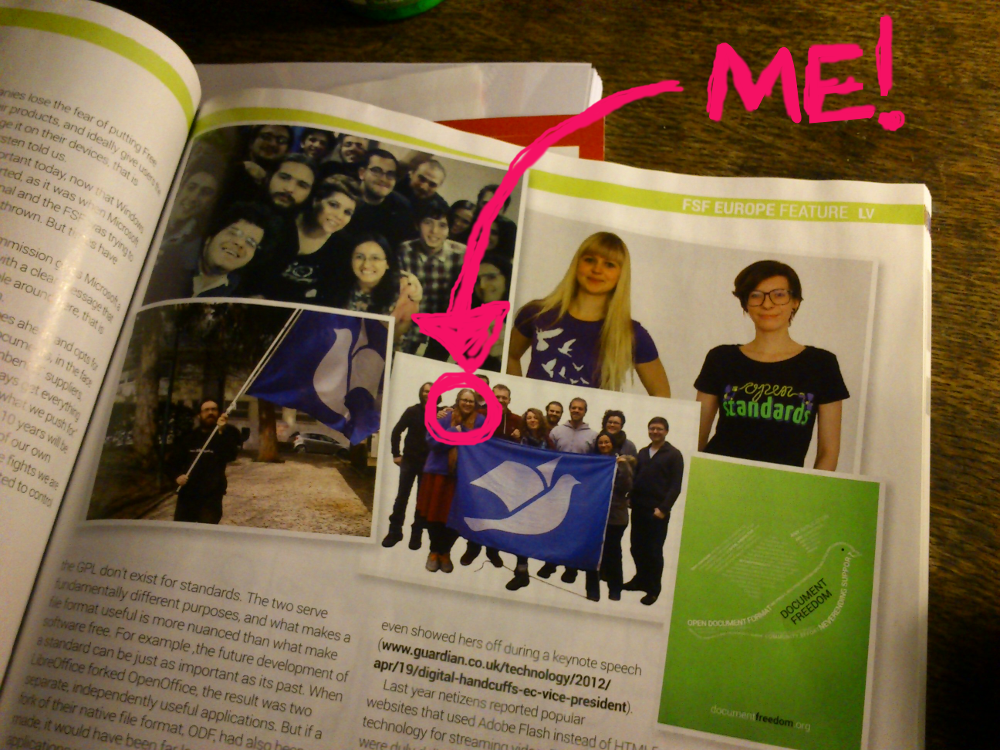 I have to say I was pretty excited to see my face in a magazine…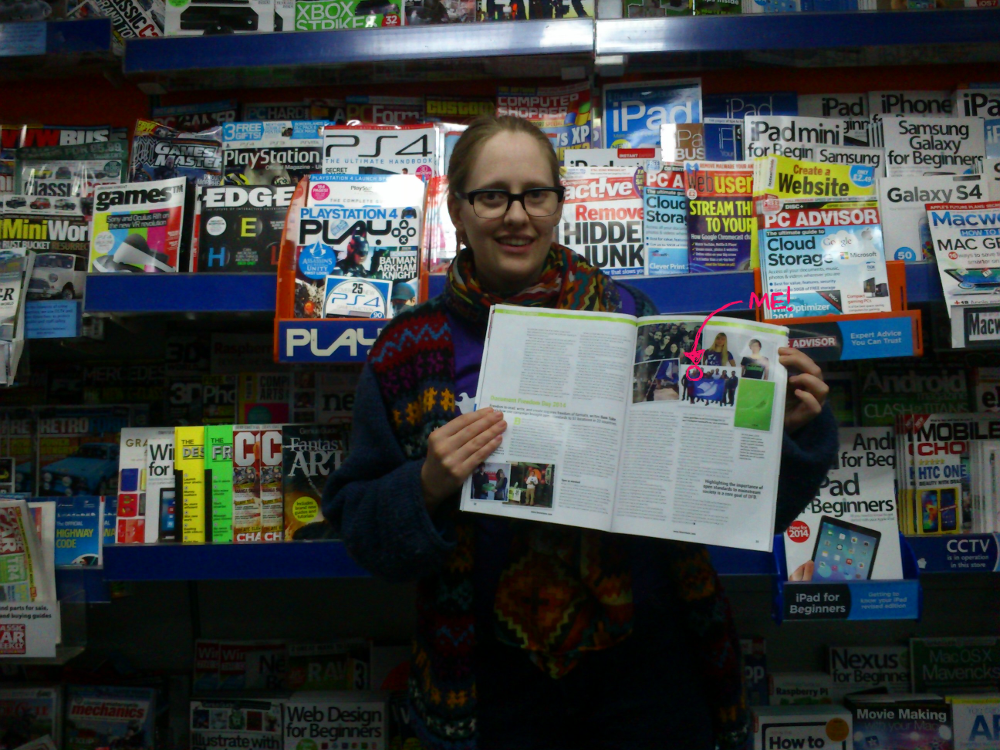 … as you can see by my big grin when I first saw it at the newsagents!
But anyway, back to the content of the article. Here is a good quote:
"Document Freedom Day is when people celebrate freedom from data format tyranny and the systems that preserve it"
 – Sam Tuke
and there are many more which you can read now, by buying the mag … or in nine months time when it all gets released under a creative commons licence! Bonza!
Anna
xxxx
by Anna Morris