Mantis is a well-known open source bug tracker system that has been around for as much time as phpList, 2 decades. The development of phpList has been tracked with issues via Mantis on a dedicated self-host installation. The phpList Mantis installation contains some legacy development history: development proposals, issue tracking and release tracking.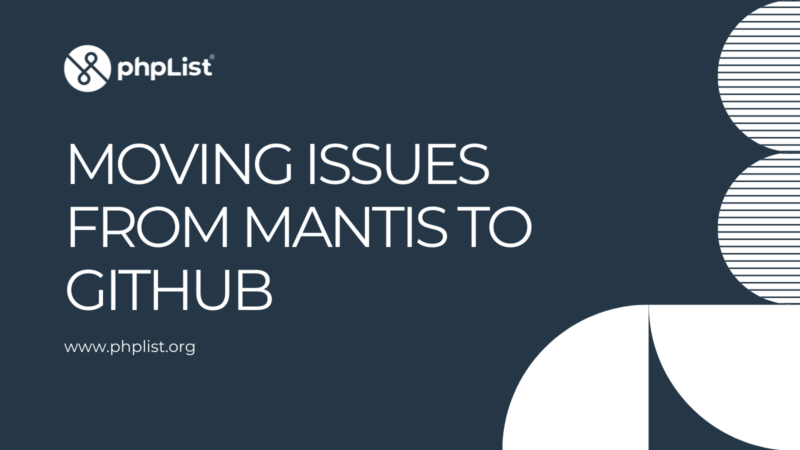 Since the phpList code-base is stored on GitHub, it was proposed to keep using GitHub Issues for "phpList development" matters. The Mantis installation will be still accessible by anyone and older issues will be still visible. The only difference you might notice is that creating new accounts is currently disabled. If you are following an issue that is reported currently on Mantis you can still follow the discussion there, but it is advised to create new issues directly on the GitHub repo.
Advantages of switching to GitHub issues
No need to create a new account. If you have already a GitHub account, you can create directly an issue at the respective repo.
Easier to mention people and other issues from within GitHub.
You will receive notifications at the email you have associated with your GitHub account.