It's time for the last big push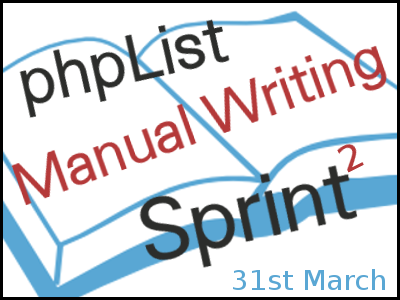 The new phpList manual is nearly finished: together we have written 85% of the chapters.
However, we still have at least 7 chapters still to write before we publish in a few weeks time. The funnest and fastest way to finish the manual is for us to have a Sprint: we all meet online and work together for a day.
How to sprint
On Tuesday the 31th of March, any time between 8am gmt to 11pm gmt,  you can meet up with other phpList documentors. You can meet either online in the phpList IRC, or in a cafe / bar if you live near by to some other documentation team members.
We then work together on the phpList documentation and have some fun together. We have lists of tasks that need doing, including writing and testing.

During the previous sprint
Our last documentation sprint we:
Doubled the number of completed tasks
Finished four chapters from start to finish
Completed 14 test-uses on finished chapters to see how easy they are to follow
Submitted 7 new bug reports/feature suggestions to improve phpList
Had a good time!
Chapters that need writing
We have 7 chapters that need to be written. These are:
About this manual chapter
Subscriber Management: moving, deleting and transferring subscribers
Advanced Campaign Statistics
Methods of sending (Browser, Cron, Commandline)
Scheduling
Sending a web-page
Setting up phpList in your own language
If you have documentation to contribute on a topic not yet covered by the manual, then that's okay too.
Not got the skills? Get some by testing a chapter
We have 56 chapter tests that still need to be done. Testing chapters is a fun and productive way to learn about phpList. You simply pick a chapter, follow every step carefully and tell us:
Did the chapter help you?
Did everything work as it should?
Did you get lost at any point?
Did anything unexpected happen?
Then, one of the writers can improve the chapter based on what you said.
Join in : get swag
If you:
write one chapter or
test a section of chapters (5-10 chapters)
then you will be sent a phpList t-shirt. The shirts are brand new – you will be the first community members to receive them. The beautiful design is hand printed onto Organic and Fairly Traded shirts…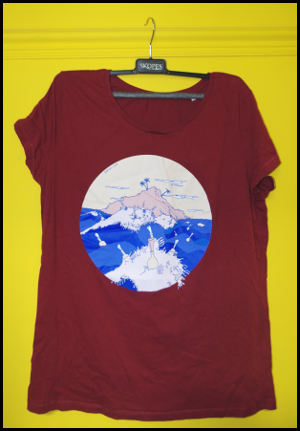 … and the back of the shirt reveals the brand new phpList strapline!

How to get started
Note down your availability and email address here and I will contact you before hand. Also, you can just turn up in the phpList IRC on the day.