A brand new phpList manual will launch on Tuesday the 5th of May.
As part of the launch celebration we will be running a UK election: email send-a-thon. The event will encourage people to learn how to use phpList within the real-life context of sending an email campaign about the general election, which is on May 7th.
Send an election campaign email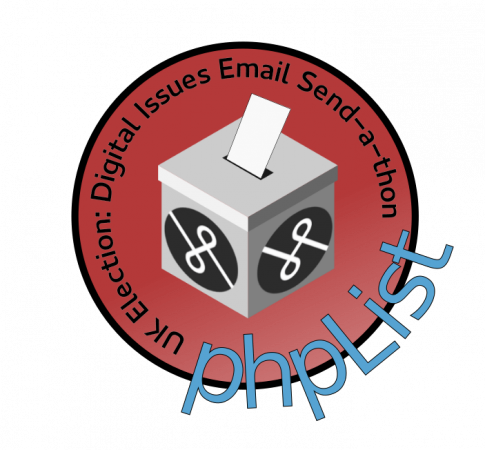 During the event you can follow the Basic Use section of the new manual to send an email campaign. Your campaign could:
Focus on a specific issue: for example on-line privacy
Be in support of a particular political party
Simply encourage people to go out and vote on May 7th
You can contribute your suggested email texts to by emailing them to anna @ phpList . com, or via this github repository
Get real-time support from phpList.com staff
If you join in with this event, you will be able to access live chat support from phpList.com staff on the Tuesday or Wednesday on the phpList IRC. Additionally, you will be given a free phpList.com account to use for the event if you need one.
How to get started
If you fill out the form below and we will get in touch with you to provide support. The basic tools you will need are:
A list of emails you want to send to
An idea of what you would like to send
One or two hours of time on Tuesday 5th or Wednesday 6th or May
No Fields Found.