For the fourth year in a row phpList was present at the Open Source Conference Albania (OSCAL) which takes place in Tirana, Albania. OSCAL is an annual conference in organised each May to promote software freedom, Open Source software, Free Culture and Open Knowledge. Once again, phpList supported and sponsored the event.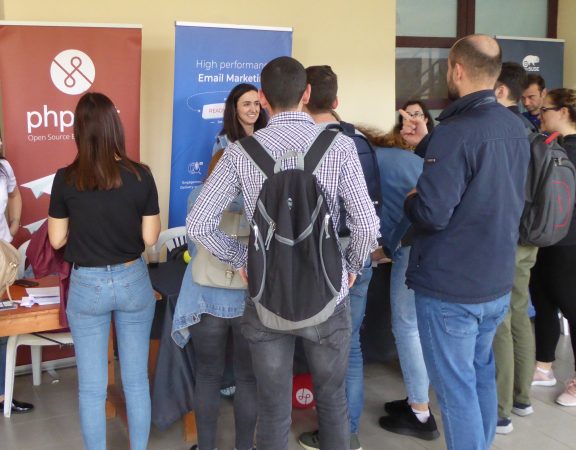 OSCAL brings together some of the most experienced Open Source contributors and professionals from Europe, and phpList staff and contributors shared their experience too. phpList had its own dedicated booth where attendees tried out the latest versions and met the team.
Software Developer and frequent phpList volunteer Xheni Lala was joined by student and phpList translator Kristina Qejvanaj — together they engaged the 300 event attendees and kept the booth running without a hitch.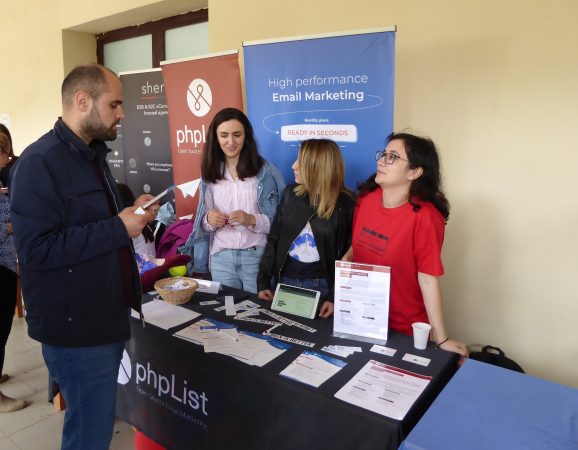 For those attendees who were familiar with phpList, questions focused on recent changes and latest features, the new REST API, and the Automatic Updater. For those who were not familiar with phpList, discussion focused on introductory questions about Open Source and email marketing. How to install phpList, and how to achieve GDPR compliance were some of the most common topics for newcomers. Of course, all attendees had the chance to take stickers and leaflets which provided detailed explanations, and vie for phpList-branded organic and recycled T-shirts.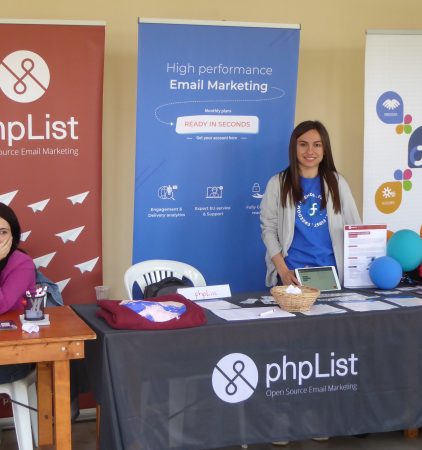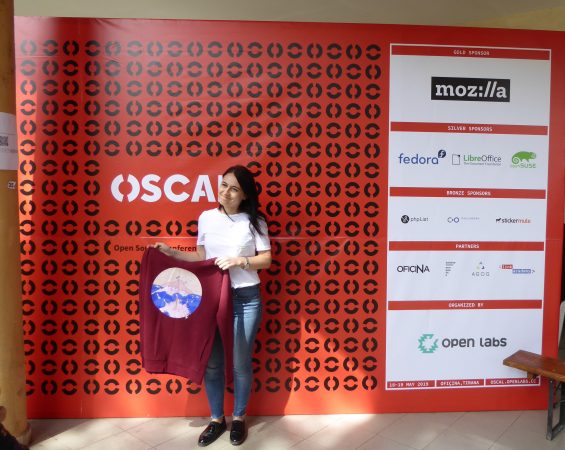 The conference venue was next to the phpList Tirana office, and many Tirana team members attended the event. CEO Sam Tuke gave a presentation on "Open Source Product Development", sharing his experience on developing software produces using Open Source tools and workflows.
The new phpList branding was on display, with a showcase by staff Designer Rudolf Burgaj being shown all day long.
The OSCAL conference has been organized for six years consecutively, during which time local Open Source scene has evolved considerably. We look forward to participating again and thank the organisers at Open Labs Hackerspace for the opportunity to take part!