Logging In
The first thing you do to use phpList is log in. This chapter assumes that you already have an installation and that you have a user name and password.
phpList when you are logged out
When you are not logged in, any page you visit in your phpList installation will prompt you to enter your username and password. For example, if I visit my dashboard, which usually resides at my-domain.com/lists/admin: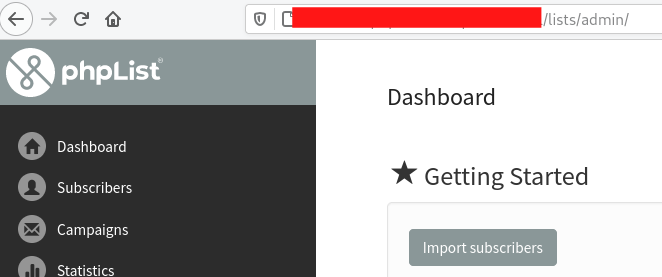 I would see my login prompt, marked below in red.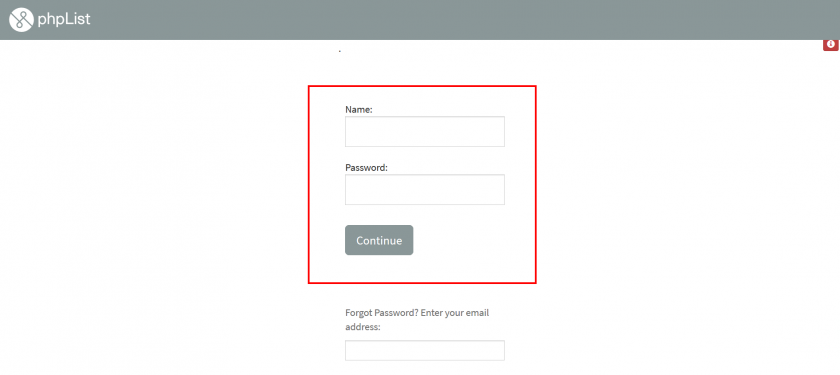 How to log in to phpList
To log in, enter the username in the Name: box and password in the Password: box, then click Continue. The default username is admin, however, your system administrator may give you a more personalised login.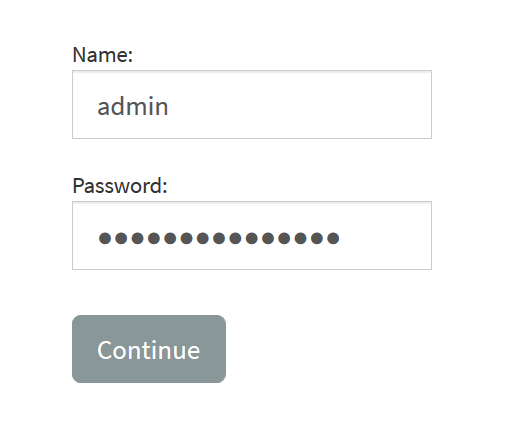 When you have successfully entered your username and password, you will see the page you were trying to access. In this case, the Dashboard.

It is a good idea to bookmark your dashboard and use it as the primary way to access your phpList. Depending on your configuration, your dashboard might look a little different, for example there might be more items on your menu bar.
How to log out of phpList
Remember to logout when you are not using phpList: your installation contains the personal data of your subscribers and it is your responsibility to keep it secure.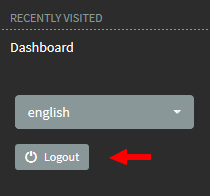 Feedback
Discuss this chapter here.